What's Next?
Moving Forward in Your Career
June 8-9, 2020
Moscone Center, San Francisco
Pro Builder's Under40 Leadership Summit is a 1 1/2-day educational event where younger home building professionals can learn from both industry giants and their own peers, discuss topics that are current, relevant, and useful, and take away proven and practical strategies.
The Summit offers young executives an opportunity to gain new perspectives on their businesses and also provides a chance to meet and network with other present and future leaders. The event welcomes home building company owners and executives as well as management-level sales, marketing, purchasing, operations, construction, and design professionals.
---
2020 Keynote Speaker
Meet All of Our Speakers!
---
Our Publications
PRO BUILDER
Published since 1936, Pro Builder is a leading business content provider for the U.S. housing industry. It serves more than 120,000 home builders, design professionals, and other industry stakeholders through print, digital, video, email, social media and events. Pro Builder's various platforms deliver actionable content on key industry issues and trends, best business practices, design, construction how-to, innovation and technology, sales and marketing and the latest building products.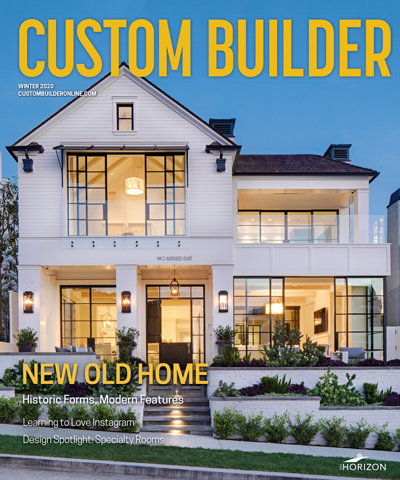 CUSTOM BUILDER
Custom Builder magazine is a quarterly supplement to Pro Builder magazine, and serves as an industry news source for builders and designers of one-of-a-kind custom homes. Each issue delivers content about business management solutions, design ideas, and product news to inform and inspire your next project.
---