1:00pm
Housing Tour
Join us for a tour of modular builder Veev's manufacturing facility and the company's own Laurel Street Townhomes as well as the single-family homes, townhomes, and flats at One 90 by Pulte.
See, learn, and experience the future of residential construction at modular construction company Veev's zero-waste fabrication facility. Witness the construction of its proprietary panelized system that claims to build homes four times faster than the industry average and chat with the leadership team behind it all. Then see their product in action at the Laurel Street Townhomes, a modern six-unit building built with Veev's panels, high performance surfaces, windows, and more.
One 90, Pulte's new community in San Mateo, features modern architecture and energy-efficient construction. The tour will include five different home types, including single-family detached homes, townhomes, and flats, all with designer-selected finishes and smart home technology features.
6:15pm
Happy Hour at The Irish Bank
7:00am
Breakfast (Optional)
Moscone South Lobby Level, Room 101/102
8:00am
Introduction to Conference
Moscone South Lobby Level, Room 104/105
8:10am
Keynote: Leadership at America's Most-Trusted Homebuilder
Sheryl Palmer, Chairman & CEO @Taylor Morrison Home Corporation
Taylor Morrison's Chairman and CEO Sheryl Palmer describes the company as a national homebuilder and land developer with a whole lot of heart and the fearlessness to challenge the status quo. Whether it's supporting customers on the cusp of change through its Make Moves program, inspiring team members to both uphold a culture affectionately called TMLiving as well as fulfilling a promise to 'Love the Customer,' or coming up with innovations that make the homebuying experience the very best it can be, it's Taylor Morrison's people who fuel its passion for making the company the perfect place to call home.
9:00am
Growth Mentality
Victor Mezhvinsky, President @FORMA Construction
Residential construction faces on-going, ever-changing challenges, and the one thing leaders can count on is themselves. Having a growth mentality is your best business tool, and when you pair it with innovative resources, you set yourself up for success. Victor Mezhvinsky, founder of FORMA Construction, shares how his growth mentality and experiences have made him the Bay Area's premier custom home builder.
9:30am
9:45am
Streamlining Processes and Increasing Efficiency
Lindsay Helmick, CFO @Allen Construction
The Entrepreneurial Operating System (EOS), also known as Traction, is a roadmap for businesses to add efficiency, streamline processes, and enhance communication for all employees. Allen Construction began incorporating EOS in 2018, bringing about significant and positive change in aligning the company around its vision and goals. In this dynamic presentation, Lindsay Helmick will discuss what new processes and business practices Allen Construction has implemented since beginning to utilize the EOS framework.
10:15am
11:45am
Food for Thought — The Pursuit of Betterment
Chad Sanschagrin, Owner @Cannonball Moments
Committing to Betterment is a step we must all take. A better leader, a better father, mother, daughter, a better friend, contributor, sales professional, our lists go on. We are never a finished product and must focus on betterment over achievement — always working on ways to become a better version of ourselves.
1:15pm
The Power of Influence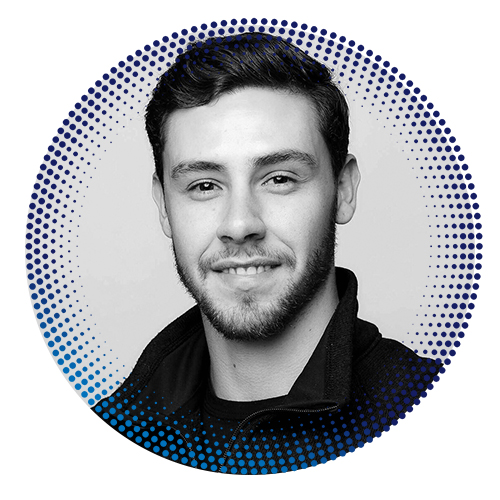 Brek Goin, Founder and CEO @Hammr & Matt Panella, Founder @Support the Youth, Inc.
What is influence; why is important; and how do you get it? Brek Goin and Matt Panella together represent a social media following of nearly one million people—people specifically interested in the residential building industry—and in this panel-style discussion (moderated by James McClister, editor of Custom Builder magazine and digital content director of Residential Products Online) the two will share hard-earned insights into how they built their networks and learned to communicate effectively with their audiences.
2:00pm
The Future Customer Journey: Creating High-Quality & Personalized Experiences for Tomorrow's Homebuyer Path to Purchase
Megan Eltringham, Corporate Vice President, Marketing @The New Home Company
Focusing on the customer journey will open up greater perspectives on customer experience. It's important to understand the evolving needs of customers from pre-market up to purchase point, then utilize tools and strategies to create a dynamic experience. Online sales counselors, digital marketing, and sales tools are just some of the key assets that Megan will discuss, plus the ways customers' needs have changed and will be changing, new initiatives in place, and where builders are headed.
2:30pm
3:30pm
4:00pm
Evening Networking Reception
Join us from 4-6pm at SPIN for ping pong, networking and fun!