8:00am
Badge Pick Up at IBS Registration
Check in to U40 Leadership Summit. You MUST pick up your badge prior to entering the U40 Leadership Summit.
8:30am
Introduction to Conference
8:40am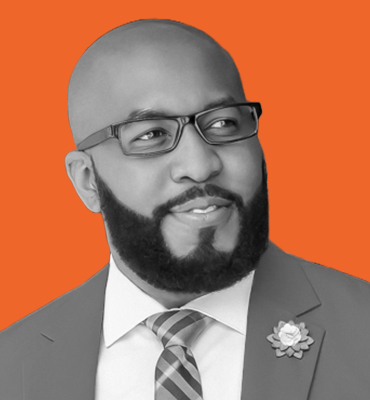 Unleashing SuperHero Leadership: Embrace Your Power, Inspire Your Team
opening keynote
Cory Charles, Founder/CEO @The SuperHero Mindset
Join Cory Charles as we dive into the dynamic world of superhero leadership and discover the keys to unlocking your full potential. With captivating stories, practical strategies, and interactive exercises, this session will empower you to lead with confidence, influence, and impact. Embrace your inner SuperHero, inspire your team, and embark on a transformational leadership journey like never before.
9:20am
Building the Sales Funnel of the Future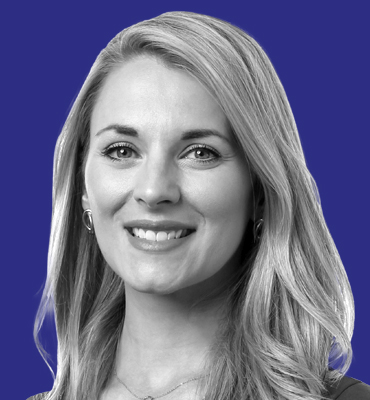 panel discussion
Greg Bray, President @Blue Tangerine
Sean Collinsgru, Owner and Chief Vision Officer @Premier Outdoor Living
Genevieve Benson, Director of Business Development @Milesbrand
The way people buy products, big and small, is changing, and residential construction is changing along with it. Spurred by a surge of tech adoptions that gained significant traction during the pandemic, builders and remodelers are becoming more reliant on the digital space to improve sales. For this panel, our tech-forward experts will discuss the increasing roles that social media, the web, and artificial intelligence play to build new-home and residential remodeling sales funnels, as well as how business owners can best leverage those platforms and technologies for sales success.
9:55am
NewLook and The Picket Fence Idea Homes
10:05am
10:20am
The Unconference
Attendee-generated and led roundtable discussions on the topics most impactful to your business today.
11:35am
From Recognition to Resilience: Nurturing Inner Validation for Lasting Fulfillment
luncheon speaker
Chad Sanschagrin, Founder @Cannonball Moments
In a world that often celebrates external achievements and accolades, it's easy to fall into the trap of seeking validation from others. This keynote will challenge conventional notions of success and provide a roadmap for cultivating a sense of self-worth that comes from within. Discover how to embrace self-awareness as a cornerstone of personal growth, reframe failures as stepping stones to resilience, and celebrate your unique journey rather than comparing it to others. Learn the art of self-compassion, positive self-talk, and mindfulness as tools to create a strong foundation of internal validation. Attendees will leave with a renewed sense of purpose, armed with actionable techniques to foster gratitude and appreciation for their own progress and efforts. Join us for a keynote that will not only change the way you perceive success but will also empower you to craft a life fueled by authenticity, fulfillment, and lasting joy. The time for inner validation is now—come embark on this inspiring journey with us.
12:50pm
1:00pm
1:15pm
Presenting the National Housing Quality Award Recipients for 2024
presentation
Rich Binsacca, Editorial Director @Pro Builder, Custom Builder, PRODUCTS
We'll recognize two outstanding home builders—Camelot Homes of Scottsdale, Ariz., and Stone Martin Builders of Opelika, Ala.—as the 2024 recipients of the prestigious National Housing Quality Award for operational excellence and discuss the value of applying for NHQA and cultivating a culture of continuous improvement.

1:45pm
50 Shades of Cray: How to Identify and Protect Yourself from Crazy Clients
session
Allyson Anderson, Founder & CEO @Integro Builders
Construction is an invasive and often highly emotional experience for clients. The process can bring out the very best — and the very worst — of you and your clients. By the end of this session, you will have learned how to identify red flags of troublesome clients, best practices for becoming an influencer on your projects, and how to use your contractual language to avoid catastrophic disagreements with your clients and facilitate a positive, professional project experience.
2:15pm
Memorable Marketing: The Best of The Nationals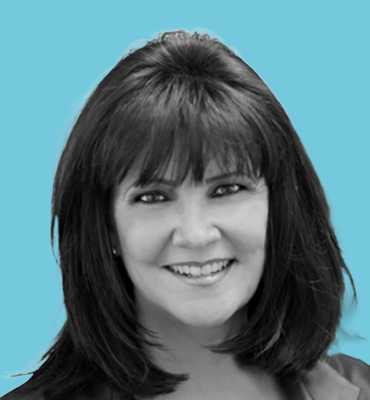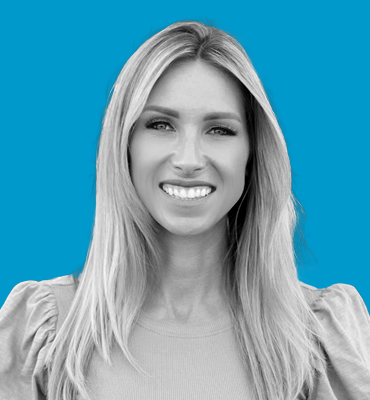 panel discussion
Karen McCaffrey, VP @The McCaffrey Group
Stephanie Walker, VP of Marketing @Rancho Mission Viejo
We'll showcase three award-winning marketing campaigns from The National Sales and Marketing Awards (The Nationals) that hit all their marks in terms of creativity, design execution, strategy, and, ultimately, brand awareness and sales.
2:45pm
3:00pm
Panorama House and Texas Built-for-Rent Idea Homes
session Idea Homes
3:15pm
People + Process: How to Avoid Conflict with Technology and Your Team
speaker workshop
Tom Houghton, Owner @ Round Peg Solutions
Great processes can be foiled by imperfect people. Unfortunately, we have zero perfect people to use in our processes, so how do we setup ourselves, our teams, and clients for success. With a million different tools at our disposal and a million different personalities to deal with, Tom will share guidance on best practices and common pitfalls to avoid when implementing proven processes in your business.
3:45pm
Communication Intelligence
interactive session
Ally Jencson, Owner @Frontline Floor Coating; Founder @Girder Skirts
93% of communication is non-verbal. In a survey conducted by Workforce Solutions Group, it was revealed that more than 60% of employers say that applicants are not demonstrating sufficient communication and interpersonal skills to be considered for jobs. On top of this, communication between genders can be tricky. Ally knows just how crucial it is to be able to meet and serve our clients, co-workers and families where THEY are. Learn:
• Tips and techniques to communicate better
• The differences in gender communication styles
• Be more observant as to what others need from us
• Create healthier work and personal relationships
4:15pm
4:30pm
Networking Event
Share your perspectives and engage in discussions about the day's happenings while connecting with new individuals over a drink and hors d'oeuvres at the evening's networking event.