Leadership In an
Evolving Industry

May 28-29 / 2019


Moscone Convention Center / CA
Professional Builder's Under 40 Executive Summit is a 1 1/2-day educational event where younger home building professionals can learn from both industry giants and their own peers, discuss topics that are current, relevant, and useful, and take away proven and practical strategies.
The Summit offers young executives an opportunity to gain new perspectives on their businesses and also provides a chance to meet and network with other present and future leaders. The event welcomes home building company owners and executives as well as management-level sales, marketing, purchasing, operations, construction, and design professionals.
---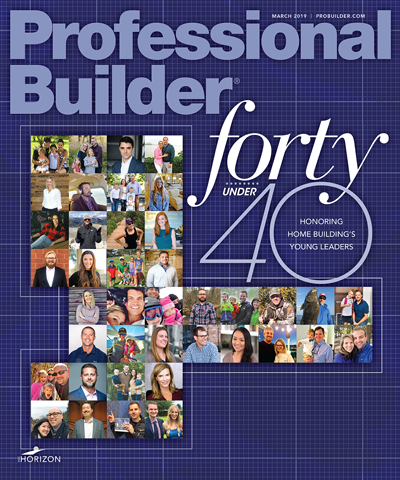 Professional Builder
For more than 80 years, Professional Builder has been the trusted source for business and product information for the U.S. home building industry. We help our audience of nearly 119,000 builders profitably run their businesses by delivering timely, executable business advice from our team of award-winning editors and industry experts.
Custom Builder
Published four times each year, Custom Builder delivers industry and product news, how-to articles on the business of doing business, plus features and sumptuous photography of custom design, to more than 40,000 custom builders who specialize in one-of-a-kind residential projects.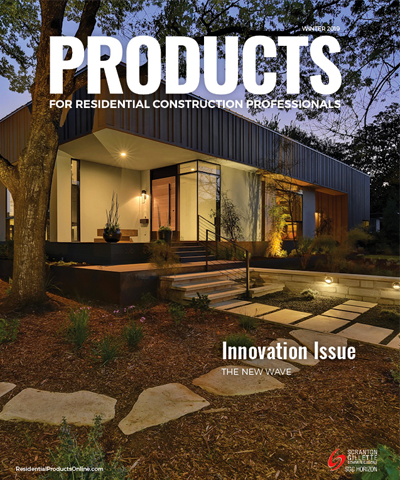 PRODUCTS
PRODUCTS is a news site and quarterly magazine that brings the latest in building product and material news to residential builders, architects, remodelers, and kitchen and bath designers. It's a one-stop shop for new building product launches, installation techniques, research and data, and picks from industry professionals.
---