Keynote Speaker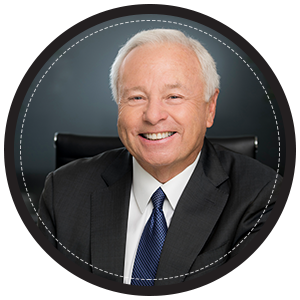 Larry Webb
CEO, The New Home Company
As CEO and founder of The New Home Company, Larry Webb leads the company's overall vision, strategic planning and policy making. Larry's 30 years of success are distinguished by a conscientious approach toward clients, communities and employees. This includes his many charitable commitments, such as serving on the boards of HomeAid America and Interval House and his dedication to helping cities, families and neighborhoods.
Conference Speakers
Paul Brady
Principal, Godden|Sudik Architects
Paul Brady is a principal at Denver's Godden|Sudik Architects and leads its multifamily and planning efforts. He joined the firm 15 years ago after graduating from the University of Southern California. His architectural and planning experience covers a wide range of project types and sizes including single family, multifamily, and resorts. Paul is a LEED Accredited Professional, is a member of the American Institute of Architects and has served as the chairperson for the Denver AIA Housing Committee. Paul grew up in the foothills of Reno, Nevada, and continues enjoying hobbies like skiing and biking in Colorado today. Paul is also the proud father of a one-year-old daughter.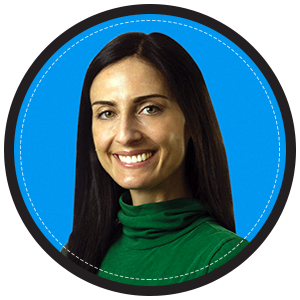 Mollie Elkman
Owner/President, Group Two
Mollie Elkman, owner and president of Group Two, is a thought leader on marketing for the home building industry. She specializes in understanding the consumer experience and creating successful, traffic-driving advertising programs for builders from coast to coast. Mollie also is an international speaker on all subjects relating to marketing for the building industry, with audiences ranging from small team training sessions to large conferences. She has an infectious passion for marketing new homes and is driven by the opportunity to help builders succeed.
Michael Freiburger
MANAGING PRINCIPAL, DIRECTOR OF DESIGN & CONSTRUCTION, NEWLOOK design|build + development
Michael is an award-winning designer and innovator who brings a rare and valuable holistic approach to the design | build + development profession. Combining construction experience with an undergraduate degree in Civil Engineering and a Master of Architecture, Michael has led projects across almost all construction types. Michael focuses on design | build project delivery, streamlining the process with one point of contact - taking full responsibility and cost accountability while accelerating schedules and reducing costs. Michael currently owns NEWLOOK design | build + development in Chicago where he is director of design and construction for Luxury Residential and Commercial projects.
Chris Hartley
VP of Sales & Marketing, Trendmaker Homes
Chris Hartley has 16 years of new home sales experience as an on-site sales representative, corporate sales trainer, vice president of sales & marketing and vice president of operations. Chris has worked with both public and private home builders across the U.S. and holds an active brokers license in his home state of Kansas. Chris was named Sales Manager of the Year by the Dallas Builders Association, a Silver Award Finalist for National Sales Manager of the Year at The Nationals, a Gold Award Winner at The Nationals as One to Watch, and Texas Star Winner for Sales Manager of the Year. In addition, Chris is an advocate for the American Cancer Society, being named a three-time Corporate Hero and is part of Team Determination participating in half and full marathons.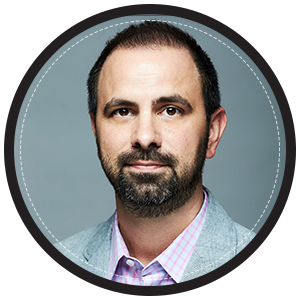 Kevin Oakley
Managing Partner, Do You Convert
Kevin Oakley has over 15 years of experience running marketing and sales operations for home builders of all shapes, sizes, and areas of expertise from entry level to multi-million dollar homes. Before becoming a consultant, he worked for two different multi-billion dollar revenue builders as well as for a private family-owned builder. He was involved in the development, marketing, and sale of well over 2 billion dollars in new homes and speaks regularly at the largest events in our industry. Kevin is also the author of Presale Without Fail: The Secret to Launching New Communities with Maximum Results, and co-host of the Market Proof Marketing podcast.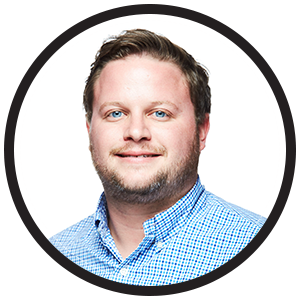 Matt Wilson
VP of digital operations and corporate marketing, Maronda Homes
Matthew Wilson, vice president of digital operations and corporate marketing for Pittsburgh-based Maronda Homes, is responsible for the company's online homebuyer process starting with generating leads, the continued user experience on its website and mobile applications, and throughout the sales and closing cycle, as well as internal software design and production. Matt attended California University of PA and the University of Pittsburgh and previously worked in political marketing and as a Google Guru and home building marketing consultant. He has spoken at several industry events including IBS 2019 and is a member of Professional Builder's 2018 Forty Under 40. Although home building is a big part of his life, Matt considers his biggest accomplishment to be his family: wife Emily, daughter Quinn and son Dempsey.